The Randolph Arts Guild is your window to the arts in Randolph County.  We have a few upcoming events to offer our community the chance to experience the arts.
The Randolph Arts Guild can hardly wait to hear the pitter patter of happy summer camper feet through our halls, humming the jingle of a fun new Summer Camp Song!  Want to know more? Check out this year's Super Messy Summer Art Camp!
 
The Randolph Arts Guild
is proud to present the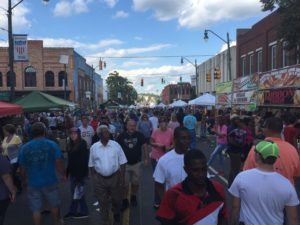 Upcoming Programs
Want to go visit the NC Museum of Art to see the Ansel Adams and Rennaissance paintings? Take a look at our upcoming trip!