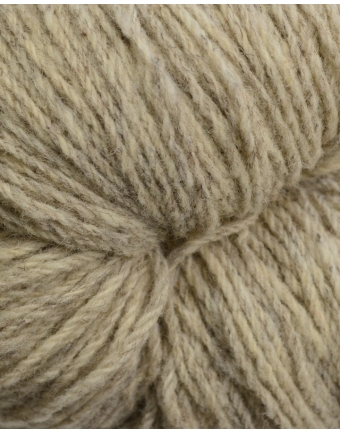 Fiber Arts Have Arrived at RAG!
If you haven't seen it yet, you are in for a huge surprise!  Fiber arts is alive and well, and back in the Randolph Arts Guild house!  We are featuring weaving and spinning classes starting in April 2017.  If you stop in on us during these months, our weaving room will start up some warping, and our studios will look more like Ye Old Spinnery!  Here are some quick details:
Tuesdays Join us for our inaugural Introduction to Weaving: Tussah Silk Scarves.  See class details below!
Wednesdays Knit Wits: Wednesday evenings from 3 pm – 6 pm.  Featuring a special Ph.D. program (Projects half Done).  Bring whatever project has you stumped and we will help you through it.  Class is hosted by the revered Karen McFetters.  No sign-up necessary, just come on over, pull up a chair to the table, and be prepared for show-and-tell!
Thursdays, starting in April, Spin-in at the Randolph Arts Guild, upstairs in the "Spinnery."  4 – 8 pm.  No sign up necessary.  Spin-in is hosted by Grace McFetters, in-house fiber artist. Two spinning wheels available for rent during the Spin-in time.  Bring your own wheel or drop spindle along with your fiber, and spin to your heart's content while enjoying a social fiber frenzy.
Saturday, Last Saturday in the month, beginning May 27, bring that beautiful fleece you bought from Rising Meadow's Shearing Day (or SAFF or the Carolina Fiber Fest), and we will embark on a true Sheep-to-Shawl spin-a-long.  First couple of meetings will focus on skirting, if needed, and sorting the fibers, followed by planning for the yarn you want, then spinning, in time for the Tour d'Fleece in July.  Keep a look out for more information about Tour d'Fleece workshops!
If you have your own wheel or drop spindle, please inquire about one-on-one workshops to brush up on skills, or if you are ready for your next skill, but not sure where to start.  The Randolph Arts Guild will have spinning wheels to rent.  Bring your own fiber or purchase at the Arts Guild.
Fiber Arts Classes
Introduction to Weaving with Jean Vollrath / Ages 18 + / Tuesdays, August 8 – September 26, 6:30 pm – 8:30 pm
Learn to weave with a finished woven  mystery project to be determined.  This class teaches you the basics of the floor loom, a foundation in weaving, and finishing techniques, including the option to dye your mystery project Class instruction will be on Tuesday evenings with open studio between classes to allow you to finish your project.  Overall class size is limited to five students.  All materials are provided. $140 (members) / $160 (nonmember).  Enrollment deadline is September 19th. To register, please call 336-629-0399, or stop by the Arts Guild at 123 Sunset Ave., Asheboro, NC.
Handspinning on a Drop Spindle with Grace McFetters / Ages 6 + / Saturday, September 9, 10 am – 12 noon
Have you ever wondered where your clothes come from?  In this class, instructor will teach students how to assemble and use a drop spindle to transform raw fiber into yarn. All materials are provided: You will go home with your very first drop spindle and wool to spin into yarn.  $20 (members) / $25 (nonmember).  Enrollment deadline is August 31  To register for the class, call the Program Director at 336-629-0399, ext 22, or drop by the Randolph Arts Guild at 123 Sunset Ave., Asheboro, NC.
Rag Rug Weaving with Kelsey Magnuson / Ages 18 +  / TWO Different Classes / Mon – Fri, August 7 – 11, 6 pm – 8 pm / Mon – Fri, August 14 – 18, 6-8pm
Make your own Rag Rugs
If you have some old ripped jeans, shirts you don't wear anymore, worn bed sheets you can bring them in to be re-purposed into beautiful rag rugs! This old tradition of weaving is great for beginners to learn the basics of the loom and have a really hands on approach to start weaving. Also provides a simple way to give your old cloth a second life as a small doormat, bath mat, or even a great gift for a friend! All tools will be provided, we only ask that you bring in a few items of cloth (i.e. jeans, bed sheets, t-shirts) to be re-purposed.
Using the rug loom at Randolph Arts Guild, Kelsey will teach brand new or newly introduced weavers how to weave their own rag rug.  This slot is very limited, so sign up early before you lose your spot!  The weaver will finish off their own rag rug using materials of choice: ripped up t-shirts, blue-jeans, sheets, whatever material is readily available to breathe new life into.  This is a  one-week class, and begins with warping and concludes with a finished rag rug.  $120 (members) / $135 (nonmember).  Enrollment deadline is July 31 for class 1, Aug 7 for class 2. You may enroll for this class by contacting the Program Director at 336-629-0399, ext 22, or stop by at 123 Sunset Ave., Asheboro, NC.
Natural Dyeing Workshops with Kelsey Magnuson/ Ages 18 + / Saturday & Sunday, August 5 & 6, August 12 – 13, 8 am – 11 am
Harvesting Color
Participants will begin to learn about the world of natural dyes and how to maintain your very own dye garden! The class will include a walk around the garden and the surrounding area pointing out the different naturally occurring plants you can use in the area as well as plants that grow well in North Carolinian gardens. We will harvest some of the flowers and make at least two dye baths to showcase the colors that you can gather. If you would like to bring your own small skein or piece of cloth to dye you may, otherwise you will leave with a small sample of dyed cloth.
Learn to use natural materials to dye fibers.  Students will learn to mordant, dye, and alter natural dye colors using natural materials such as Madder, Goldenrod,  and many more materials.  This workshop is meant to jump start your natural dyeing skills and inspire willing participants to consider planting dye gardens of their own.  Class will mostly be outdoors, so please dress appropriately.  Some indoor work towards the end of classes.  Two workshops available: August 5 & 6 or August 12 & 13.  Lunch is not provided.  $100 (members) / $110 (nonmember).  Enrollment deadline is July 31.  You can register for this class by calling the Program Director at 336-629-0399, ext 22, or stopping in at the Randolph Arts Guild at 123 Sunset Ave., Asheboro, NC.