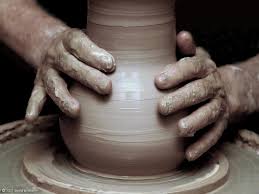 Ceramics & Clay Classes
 
Clay Mirror with Brooke Avery  /  Ages 15+  /  Tuesdays, May 2 & 9, 5 pm – 7 pm
Looking for something special to give to Mom this year?  How about a one of a kind hand-built clay mirror? Construct a class slab that is
adorned with pretty textures and flowers.  The opening in the middle can serve as a mirror or even a picture frame, if you prefer.  Once fired andfinished, take this one-of-a-kind piece home to gift or enjoy.
Members: $40
Nonmembers: $45
Registration deadline: May 1, 2017, 5 pm
Clay Boxes with Brooke Avery  /  Ages 15+  /  Tuesdays, June 6 & 13, 5 pm – 7 pm
Get organized this spring using original clay boxes! This box-building workshop uses a soft slap technique with a lid.  Choose from a wide variety of stamps and fabrics to give your box some character and texture.  We even have some cool patterns that any dad would love.  This beautiful piece of pottery will be ready to gift to dad on Father's Day! Come to this workshop, and you can count on having fun and getting those creative juices flowing.  Who knows, maybe it's time to make a mustache knob out of a lid top!  All materials are provided.
Members: $40
Nonmembers: $45
Registration deadline: June 5, 2017, 5 pm.